Their Journey Thus Far...
Formed in 2010 by Dublin singer/songwriter/musician Mick Joyce, the Sonic Gypsies give voice to his muse both in a vibrant live setting and in the studio. There's always a strong collaborative approach encouraging other members to be actively involved in the creative process. This is the central and key philosophy which ties the band together. So they really kick ass, unlike the usual hired-hands approach of most within the singer/songwriter genre.   
The current Gypsy line-up incorporates a boisterous 4-piece band that exudes a groove-rock swagger blended with a sense of humour and playfulness while being able to change mood at any given moment to hit harder and darker to great dynamic effect. 
The Sonic Gypsies currently perform live arrangements of their last 5-track EP release Wake Up Before the Light Goes Out!  (produced by Graham Tully in Windmill Lane), and the album The Bosphorus (recorded both in Izmir, Turkey & Dublin, Ireland, produced by Drummer/Percussionist Wizzard Aran O' Malley) which has a strong  and powerful ethnic groove vibe.
The Gigging set list continues to expand. The Sonic Gypsies have lots of live experience in many venues across Ireland such as The Spirit Store, Vicar Street, Whelan's, Fibber Magee's, Garageland Sessions etc.
They were delighted to be crowned the winners of the Crystal Skull Sessions 2017 in Sin É Dublin. They've performed the Vantastival & Maritime Festivals & played Live in Izmir/Istanbul (sponsored by Turkish Airlines). While a planned promotional tour had to be cancelled, they will be stepping out again on the Live circuit once things return to normal, gig-wise. 
In the meantime, their new 3-track EP Rhythmic Tales of a Loopy Nature  has mental well-being at its core. "We are always in our own heads, for better or worse" is the theme of the EP. It's a theme which weaves its way through each song, from different perspectives, with tragedy and comedy mixed together and will be released on various digital platforms on Sunday June 14 2020, produced once more by our bassist Graham Tully.
Quotes
"

One of my personal favourite bands very quirky style akin to Talking Heads with lovely hints of humour... Intelligent songwriting... I just think they are really fantastic... And I highly recommend you check them out including their older material which is also fantastic... Miserable Versus Happy their last single is a perfect musical antidote for the times we live in currently." - Kozak De Mars
Band Member Bios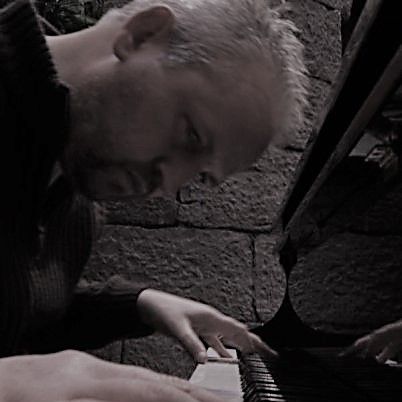 Mick Joyce
Lead & Backing Vox / Diversity Magic Wand / Piano / Synths of Various Persuasions / Acoustic Guitar / Basic Song Concepts
Mick Joyce has been in and out of the Dublin music scene and beyond over many years in many different guises such as...
80's Punk/Prog Dublin Band Envy where analog synths need only apply which featured an infamous TV appearance on RTE's Youngline or the Dublin fusion outfit All Eyes and Ears during the 90's with their album "Shell"  produced by Ed Manning which got the thumbs up from Hotpress...very strong in the songwriting/arranging department .
Or the solo EP "Mono 2"  Vox + Guitars Only release produced by Colin Sullivan being heralded as an original work by Jackie Hayden Hotpress.and was his "Pick of the Forthnight"  (this has been added to Spotify etc & other older tunes, albums, EP's from the MJ Warehouse to be added asap)
Or the amazing journey in 2009 to Turkey to play & record what would become the ethnic groove album " The Bosphorus " ..etc etc and someday we will create a section here featuring his story and the rest of the band with a bit more detail both visually as well as descriptively..
We'll leave the last word with Bill Bruford of King Crimson , Yes , Earthworks etc who sent a personal positive hand written letter  about a demo  and it finishes with the quote which MJ still holds as his mantra " Nothing is Wasted on Music ".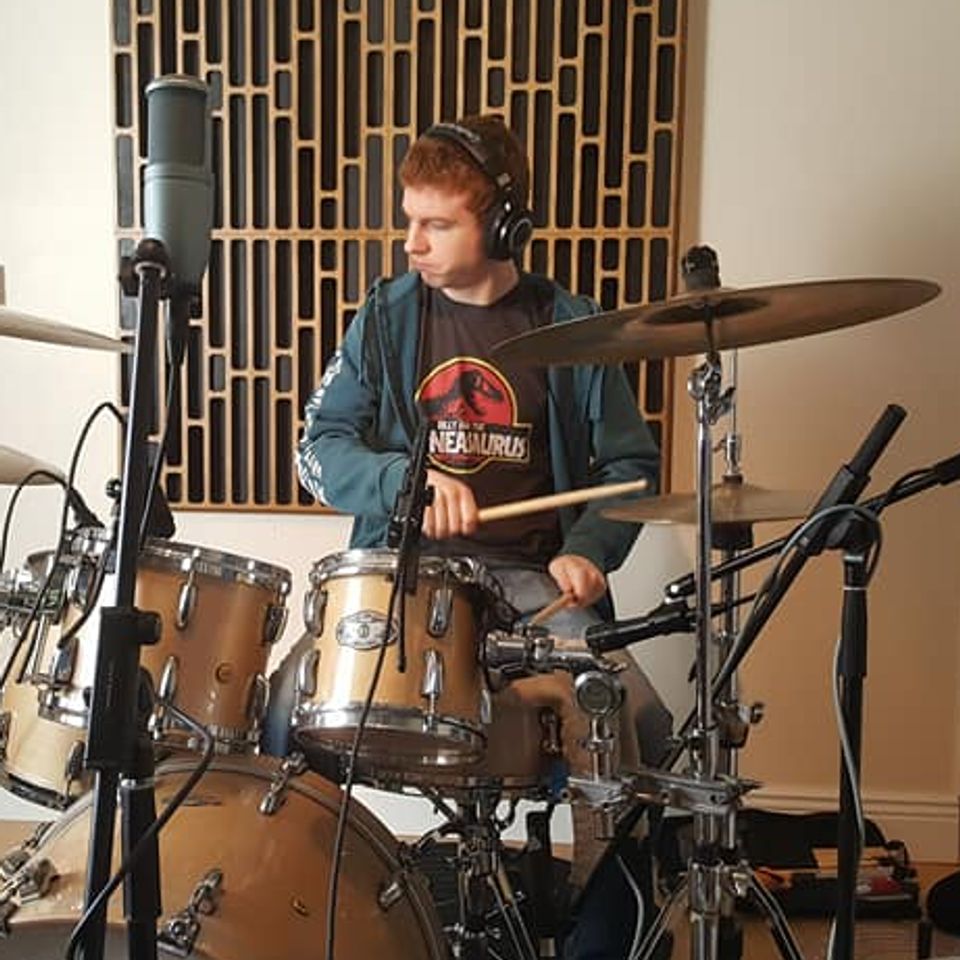 Kevin Finnegan
Drums / Percussion / Tin Whistle
Drummer/Percussionist Kevin Finnegan hails originally from a Trad background which included a daunting stint on the uilleann pipes but moved to flutes Irish variety and has been known to insist on doing a tin whistle solo while playing the kit which is quite a feat,  also has some session experience behind him such as a release by singer songwriter Niamh Crowther. While Kevin likes to experiment with the Xylophone or other percussion such as the Darbuka he is most at home sitting behind the kit laying down a stonking Groove.